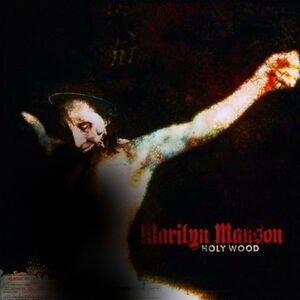 Holy Wood (In the Shadow of the Valley of Death) is the fourth studio album by American rock band Marilyn Manson.
It was released on November 11, 2000 by Nothing and Interscope Records. A rock opera concept album, it is the final installment of a triptych that also included Antichrist Superstar (1996), and marked a return to the industrial metal style of the band's earlier work, after the glam rock-influenced production of Mechanical Animals (1998). After its release, the band's eponymous vocalist said that the overarching story within the trilogy is presented in reverse chronological order: Holy Wood, therefore, begins the narrative.
All lyrics written by Marilyn Manson.
The album was promoted by the worldwide Guns, God and Government Tour.
Track Listing
Edit
Community content is available under
CC-BY-SA
unless otherwise noted.